Name
Address&contact
Registry-#
Size/Production
# of beers
tasted
Rating avg
appreciation
creativity level
Comments
Please be aware that all ratings and comments reflect my opinion only ! So don't blame me if I dislike your favourite brewery. Fortunately we are free to like whatever we like...
Locher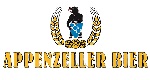 Founded in 1810
Brauereiplatz 1
9050 Appenzell



071 788 01 40
#7





"160,000" hl
39
11

"Brewer: Karl Locher
One of the most ambitious national breweries which is enjoying an impressive growth. Is also the most important contract brewer of the country and produces beers for 1936, Ackermann, Aemme, Ela Bier, Em Basler sy Bier, Calvinus and Hopfentropfen. Some original beers and offering basically solid and well-made products."


detailed comments (in french)