January 2017: Bierhandwerk (Thun, BE), proBier's (Lengnau, BE), Post Tenebras Delaloye & Co (le Grand-Saconnex, GE), Maitri (Airolo, TI), Selvatici.ch (Claro, TI), Brasserie du Closy (Vucherens, VD), Impulsion (Vallorbe, VD) and Malzheimer (Obfelden, ZH). Closed: Dittinger Huusbier (BL), Cascade (GE), Vereinsbrauerei Pierfruenda (GR) and Brucke (VD).

December 2016: Druuklang Braeu (Oberlunkhofen, AG), Surbbacher (Schneisingen, AG), gumm (Steffisburg, BE), Kander Bier (Wengi, BE); Landbrauerei Heimiswilerhaerz (Kaltacker, BE), Farnsburger (Sissach, BL), Kitchen Brew (Allschwil, BL), Nordah (Grand-Lancy, GE), Damijo (Courfaivre, JU), 3 Finger Joe (Sachseln, OW), Unterbad (Gossau, SG), WBW (Will, SG), Gaessli-Braeu (Ramsen, SH), Brasserie d'Ouchy (Lausanne, VD), la Gouille (Commugny, VD), Chesselbraeu (Fehraltorf, ZH), Fazodaba (Meilen, ZH) and Pomalo (Zurich).Closed: Chutzebraui, Laupen (BE) and Duvoisin (VD).

November 2016: Stadtmauer (Basel), remo braeu (Guemmenen, BE), les Barbus (Evordes, Geneve), Brasserie de Plainpalais (Geneve), Meibaer (Mels, SG), andy-kathrin.ch (Steckborn, TG), Bruendel Braeu (Weinfelden, TG), Imholz (Neukirch an der Thur, TG), Bierwerkstatt Turtmann (Turtmann, VS), Bear'n'Stein (Zuerich), RS5/Guki Braeu (Rumlikon, ZH).Closed: Rustico (LU).

October 2016: Fleur de Lyss (Lyss, BE), Mammutbier (Ettingen, BL), Tiboris (Basel), BDG (Vuisternens-en-Ogoz, FR), Chien Bleu (Vessy, GE), la Vaudruzienne (Montmollin, NE), Littoral Neuchatelois (Neuchatel), Aigebraij (Wolfenschiessen, NW), Bro's Brau (Stansstad, NW), Zweierlei (Stans, NW), Ponaely (Kerns, OW), AnBrew (Ollon, VD), Bad Fish Brewery (St-Prex, VD), Mountain View (Villars-Burquin, VD), 4V (Saxon, VS), Domaines Rouvinez (Martigny, VS), Ruetibraeu Verein (Cham, ZG), Brauwerkstatt Edelholz (Kilchberg, ZH).Closed: Birra dei Nani (Gravesano, TI), Grundlos (Winterthur, ZH) and Lehmann (Adliswil, ZH).
featured brewery
Bîrtel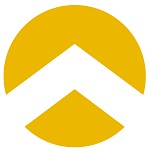 Founded in 2013
4053 Basel (BS)
registry number: 903


list of beers
my ranking: 205 out of 286